New Orleans Pelicans Veteran Career Fair
Join AVA on Wednesday, January 25 from 12:30 p.m. to 3:30 p.m. at the Smoothie King Center. Career Fair will include interview opportunities on the spot with organizations who support Veterans. Hear from the Speaker Series about what organizations can do for Veterans and learn about Veteran benefits. Veterans who attend the Career Fair will receive a ticket to the game that evening at no cost. Emotional Grit Educational Event
Service Members, Veterans and their families are invited to an educational workshop. The workshop will be presented by Robyn Sonnier, LPC, LLC. Robyn will teach participants to recognize when behaviors, thoughts, and feelings are manageable and when they could be signs or symptoms of depression. Participants will also learn ways to address symptoms and when to make a referral or seek additional help.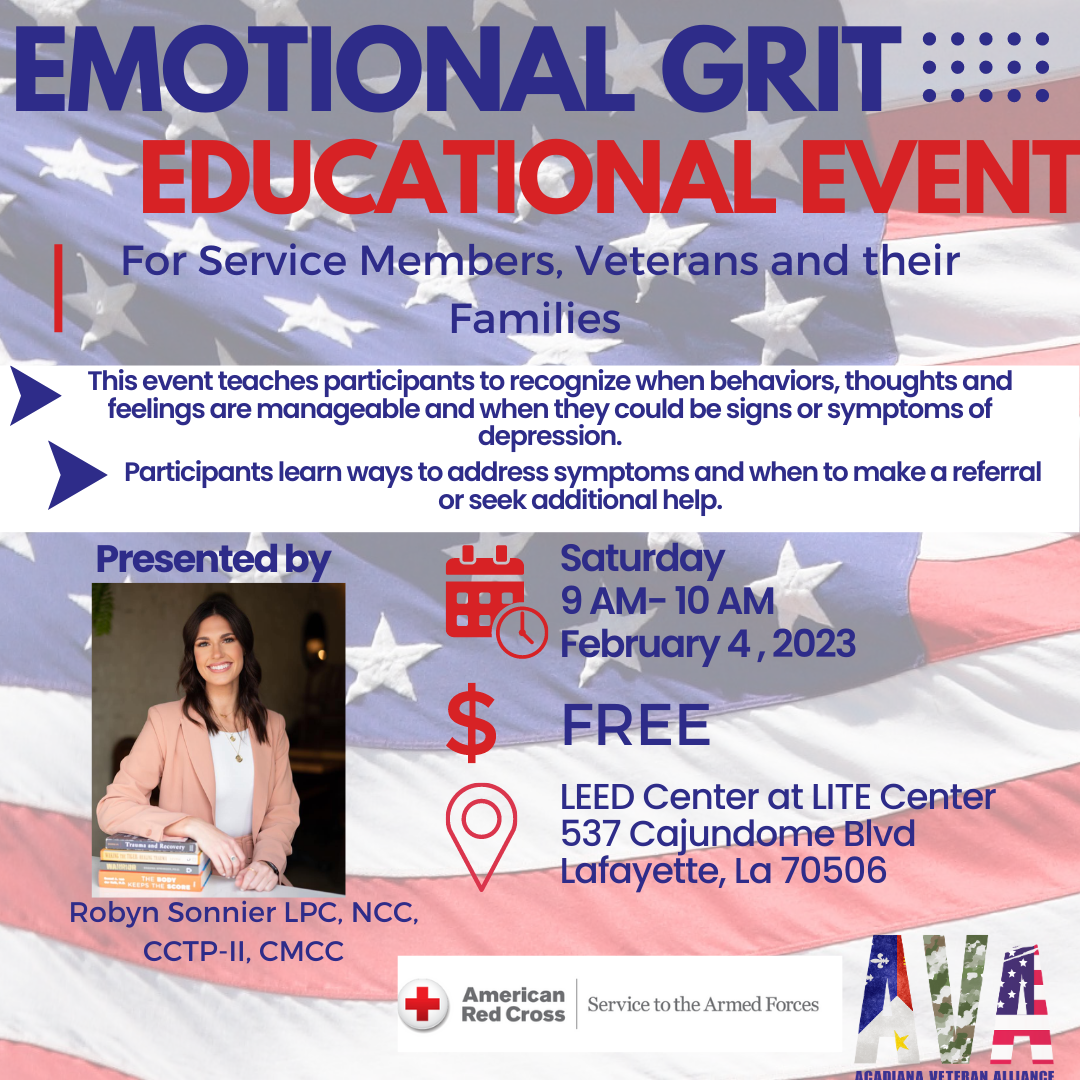 AVA and NextOp Interview and Hiring Event
AVA and NextOp is hosting an interview and hiring event for Veteran job seekers in Lafayette, Louisiana on February 9. Veterans will have the opportunity to hear presentations from the attending companies and receive a brief overview of interview techniques from NextOp staff. This session will be followed by mock round robin style interviews with each of the attending companies. After each round, the companies will provide feedback to the candidates.
This is an excellent opportunity to sharpen those interview skills and network with companies that are hiring NOW!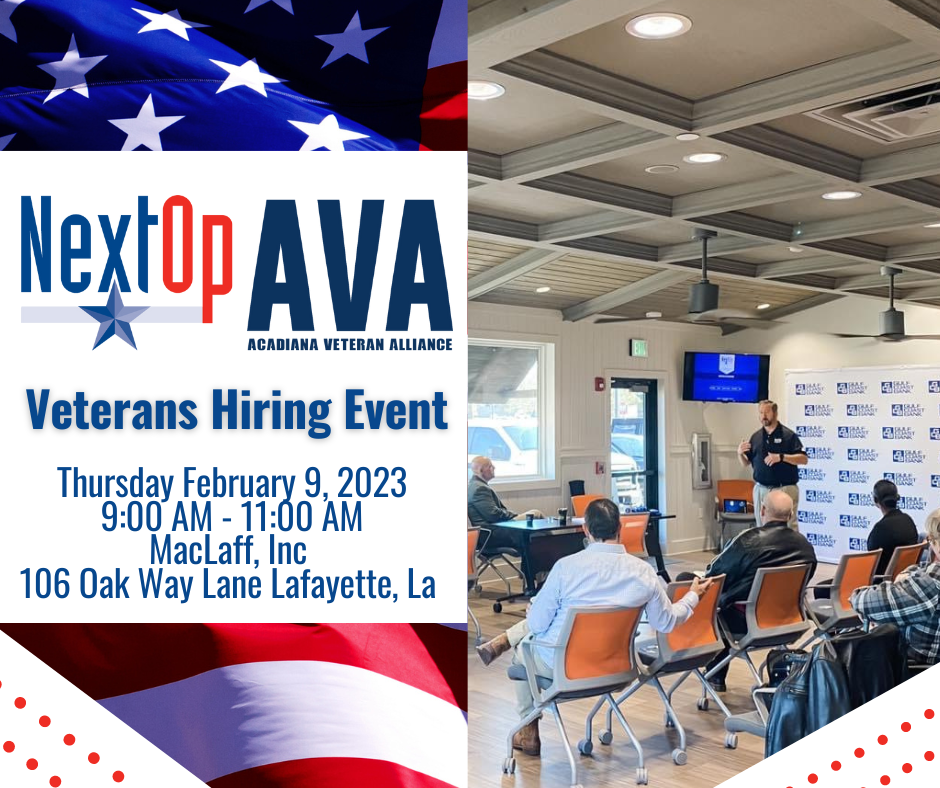 AVA Networking Social
Please join us for Acadiana Veteran Alliance Networking Social Event from 7:30 a.m. – 9:30 a.m. on Thursday, February 16 at The Room at Corner Bar.
Come and meet fellow Veterans, business owners, community members, and AVA Alliance Members. This is an open event for the community to join us for a morning of socializing and networking. All are welcome, feel free to bring a friend or colleague along.